POWEREX Europe is committed to a total quality policy, through continuous improvement supported by compliance with standards as: EN 9100: 2009 and ISO 9001: 2008.
1998 ISO 9002 certification.
1999 Certified by SNCF Railway Quality Assurance Part 2 (AQF2)
2001 ISO 9001 : 2000 Certification
2007 ISO 9001 : 2008 Certification
2010 AS 9100 : 2009 Certification (aviation, space, defense)
2018 ISO 9001 : 2015 and AS 9100 : 2016 (aviation, space, defense).
Download our ISO certificates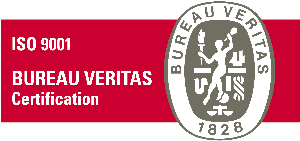 The European RoHS directive is related to the restriction of the use of certain hazardous substances in electrical and electronic equipment.
Within the framework of this directive, all our semiconductors are RoHS compliant.
If you have any questions regarding RoHS, please do not hesitate to contact us.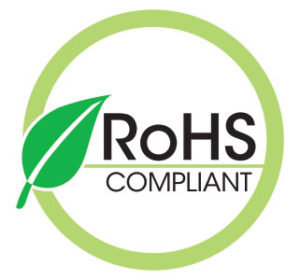 (REACH : Enregistrement, évaluation et autorisation des produits chimiques.)
Download our commitment
We would like to inform you that our company is fully aware of the entry into force of the (EC) REACH regulation N°1907/2006 since June 1st 2007 and of the various obligations related to this regulation.
We have made an inventory of the chemical substances, preparations and articles that we use or manufacture and the origin of each one to define our status with regard to REACH. With regard to REACH, our company is considered as a downstream user of chemical substances, as well as a producer of non-releasing articles. In this context, and given our volumes used, we are not currently subject to pre-registration or registration of chemical substances.
Nevertheless, we will continue to be vigilant to a possible evolution of our status with respect to REACH, because our goal is to maintain our services to our customers and to provide you with the products you need. To this end, we are working closely with our raw material suppliers to ensure that they have registered the substances contained in the products we use, if applicable. We also intend to collect and process the information obtained by our suppliers and to inform you in a timely manner.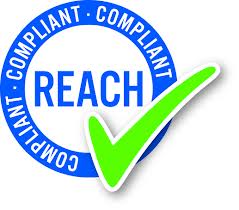 As a producer of articles, if the articles we supply to you contain one or more substances of very high concern (e.g. carcinogenic, mutagenic, reprotoxic) that are identified in the candidate list for authorisation, we are required to provide you with certain information, if the concentration of one of these substances is greater than 0.1% w/w. Following the publication of the first list of candidate substances for authorization at the end of October 2008 (the list is updated regularly), we have checked within our company and with our suppliers whether we use such substances. If we are affected by the above-mentioned obligation, we will provide you with the necessary information as soon as possible. In addition, we will monitor this list as it is regularly updated.
If you have any questions regarding REACH, please do not hesitate to contact us.
POWEREX Europe Management commits to :
Prohibiting child labour and all kind of discrimination (race, types, religion, etc).
Eradicating practices, use of products or processes detrimental to the environment.
Developing as far as possible all means to minimize negative environmental impacts of our activities.

In order to help you to minimize your environmental impact, we also propose you to send us back your end-of-life semi-conductors.
Our actions
2005
– Implementation of a traceability and monitoring system of waste disposal.
2008
– Reduction of our carbon footprint by replacing heating/cooling system with heat pump groups.
– Installation of automatically extinction lightings.
2009
– Change of process to use detergent cleaning products to reduce to a minimum the use of products with negative effects.
2013
– Possibility for our customers to use our recycling and waste process.
– Implementation of a selective paper and carton collection system.
If you have any additional question about our social or environmental policy, do not hesitate to contact us.