Customized Diodes and Thyristors
POWEREX Europe is able to propose and develop specific products in relation with its customers to meet particular needs such as railway / military / aeronautic / industrial applications.
identification (marking)
Mechanics: non-standard dimensions (specific housing), customized wires and terminals.
Hermeticity
Reduced weight
Additional electrical tests (non-standard)
Termination (leads, power leads, threading…)
Matching for series and/or parallel connection
Data records
…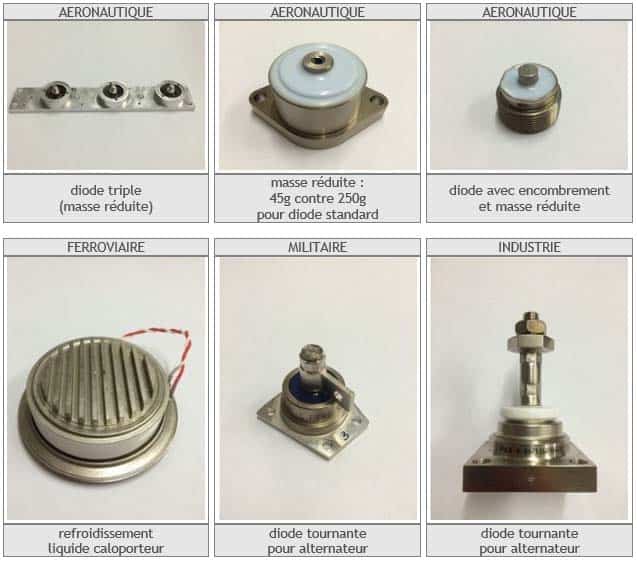 POWEREX custom modules meet your specific needs either:
By completing the range of HVIGBT modules from Mitsubishi.
(Mitsubishi chips associated differently).
By providing technical solutions when standard modules do not meet your expectations, particularly in the military and aeronautics fields.
multichips
congestion
connectors
mass
temperature range
extreme conditions
hermeticity
Reinforced insulation
…